PRESS BIBLE
Since its creation in 1997, IPA-NIMA has been featured numerous times in prestigious titles across the world, from VOGUE China, to TIME USA magazine. Discover what we said about our brand from time to time, country by country. Have a good read.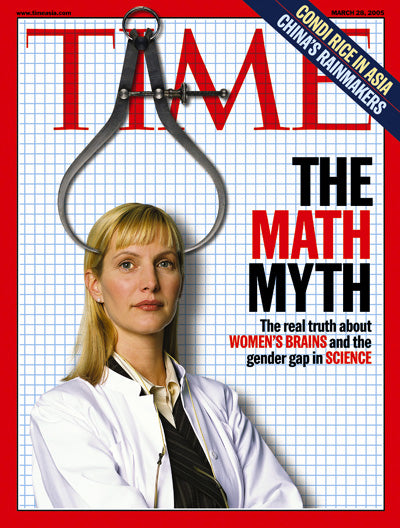 TIME MAGAZINE
March 2005.
GOOD MORNING, VIETNAM care to guess the source of the hottest handbags of the moment - the ones that celebrities like Toni Braxton, Sarah Michelle-Gellar and Cate Blanchett have been toting? The answer is Hanoi-or, to be precise,the Vietnamese capital's IPA-NIMA boutique. Founded in 1997 by oncetime lawyer, Hong Kong-born Christina Yu, IPA-NIMA had grand ambitions from the outset...
READ MORE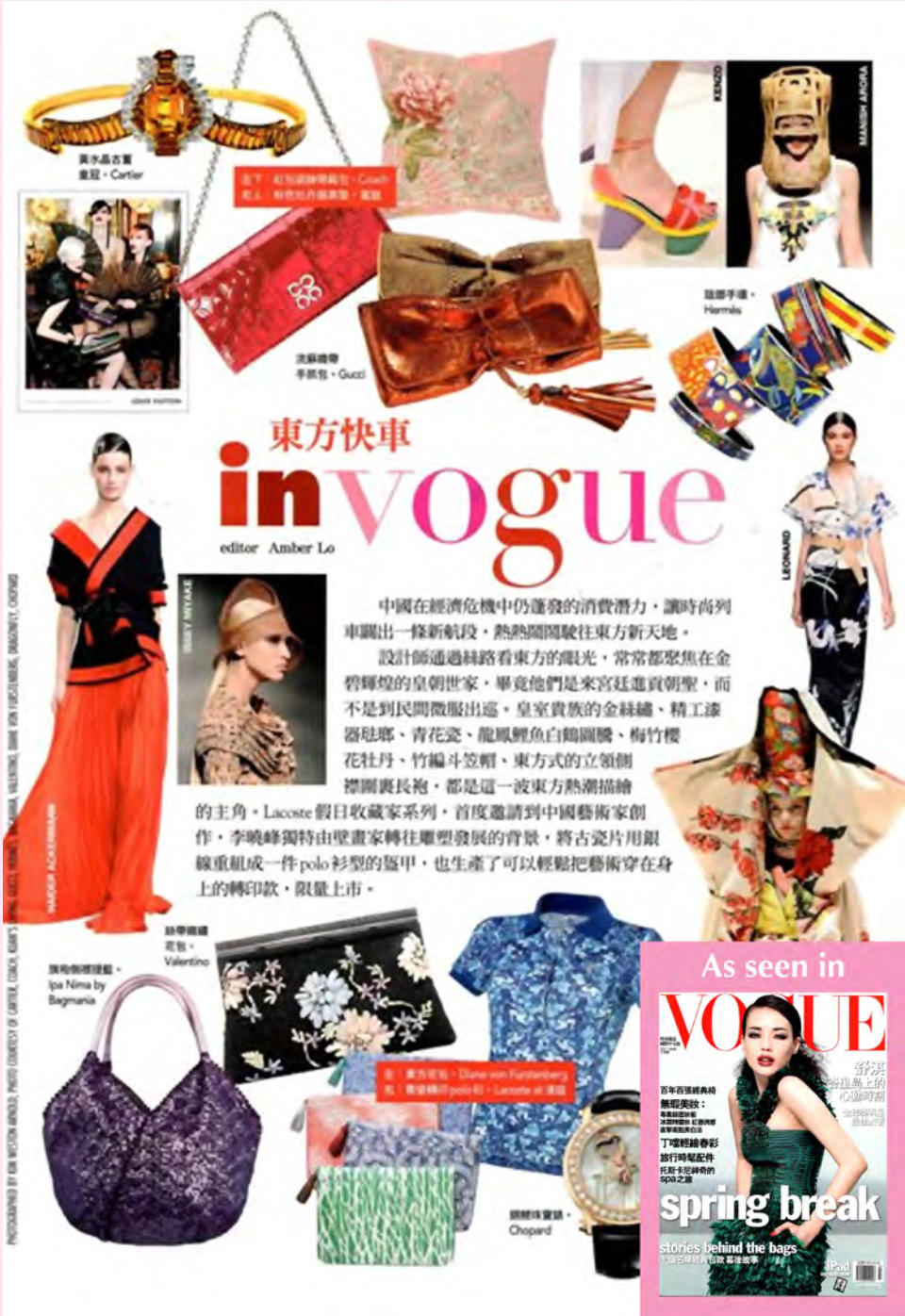 VOGUE CHINA
It is with a great privilege that IPA-NIMA made it in VOGUE CHINA. A well followed and popular section by editor Amber LE. A feature highlighting one of the best-seller bags from the Fall-Winter collection: an evening bag that was chosen among the must-have of the season.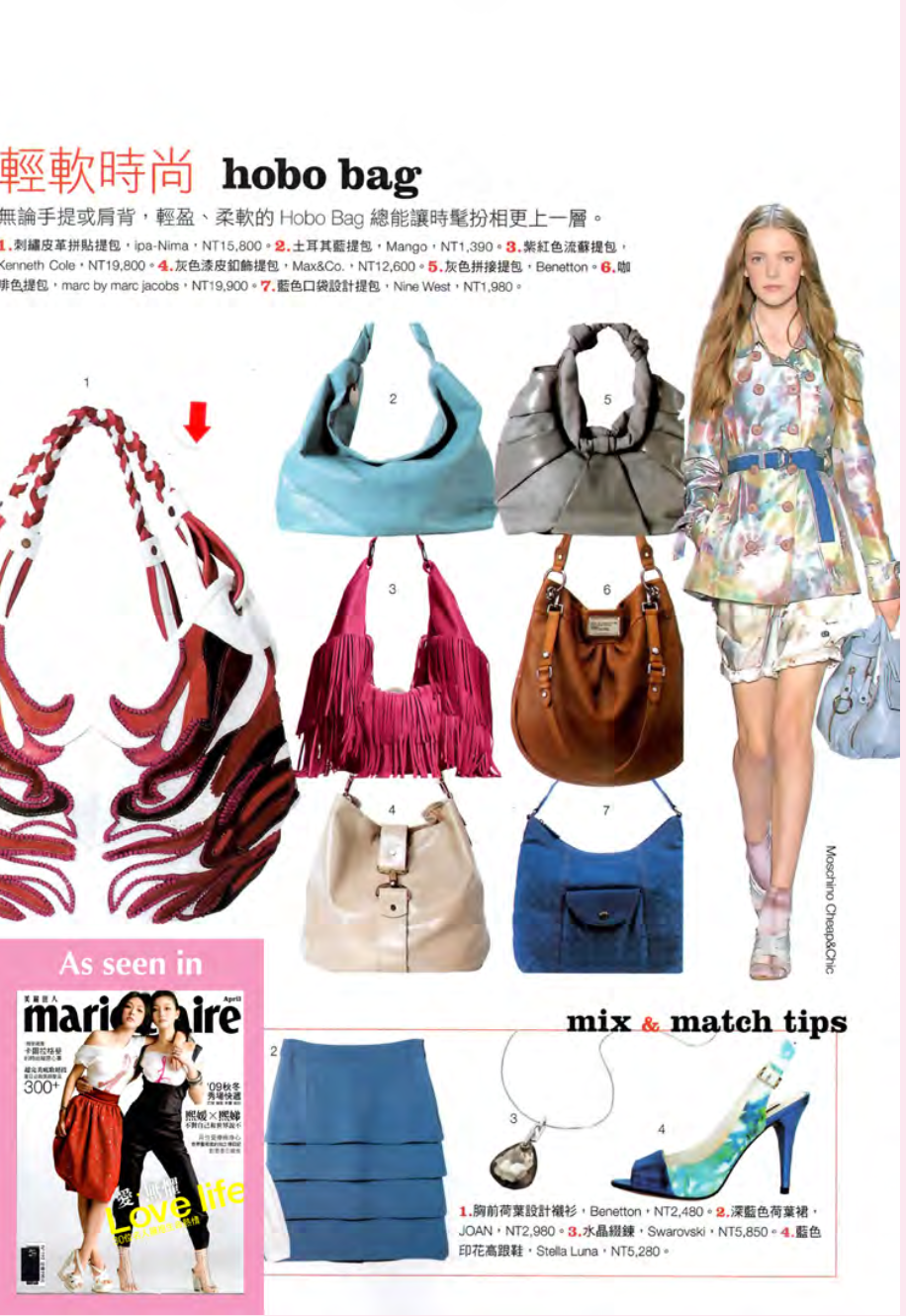 MARIE CLAIRE
The Hobo bags have always been a timeless trend. Featured in Marie Claire magazine, the IPA-NIMA bag was handmade of leather and suede. It was sold out in no time, and surely made it to the top 10 favorite items from the IPA-NIMA's community across the world.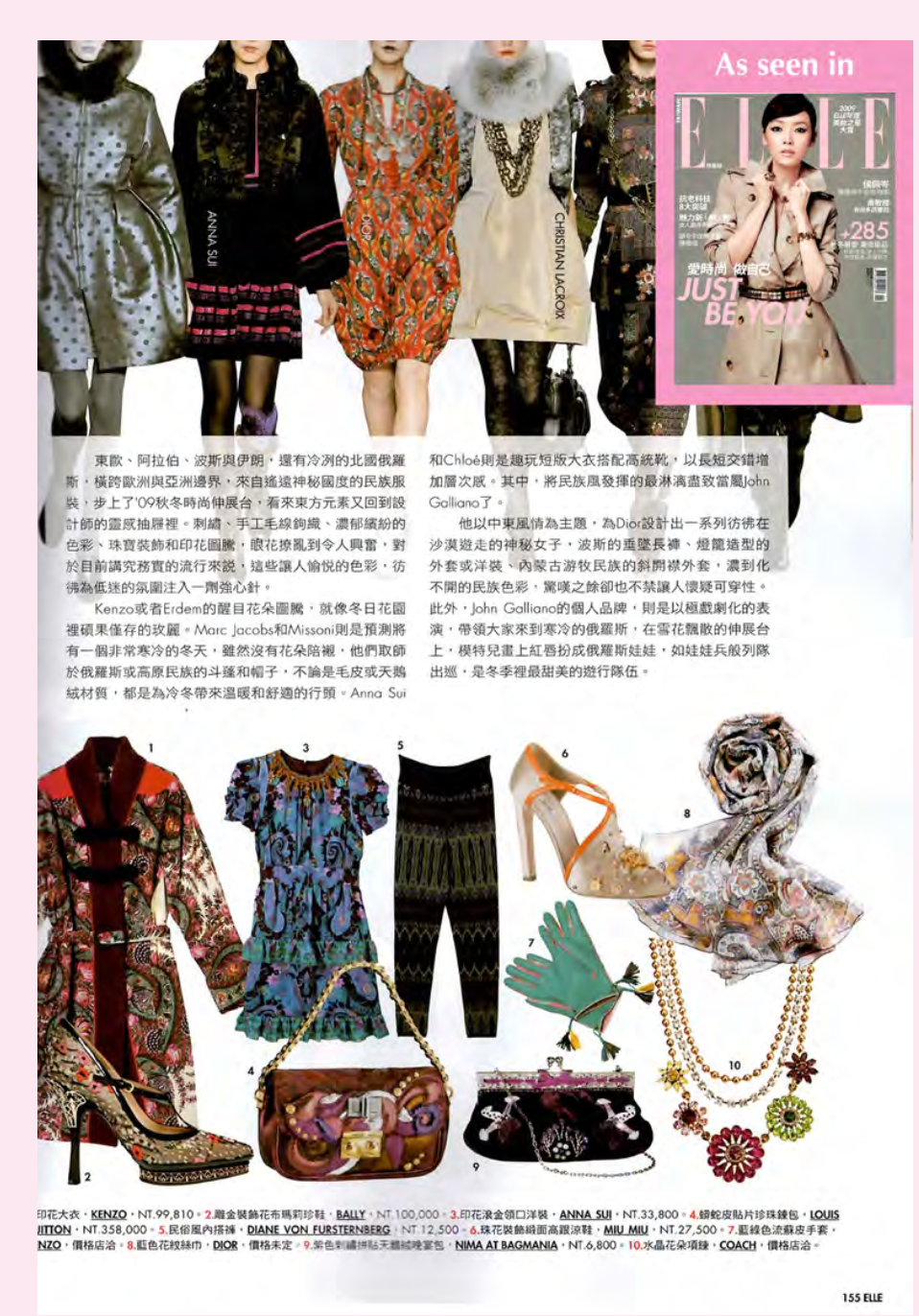 ELLE CHINA
The Fashion Week in Milan, London and Paris, were spotting the top trends to adopt, and fashionistas had on eyes on this new hippy chic style, showcased by the most talented designers. Always edgy and ahead in its time, IPA-NIMA was featured in ELLE CHINA as a brand not to miss, making luxury accessible to customers with high-quality designs.
L'OFFICIEL DE LA MODE

One of the oldest fashion title from France, well-known by the elite, newly launched in Vietnam. IPA-NIMA, as a pioneer, was early featured in a double page fashion shooting.

DEP

Double page spread interview of founder & designer Christina Yu. She opened up her home for an intimate moment, sharing about her fashion adventure and what comes soon.

HER WORLD

The magazine for young women was featuring the coolest accessories from IPA-NIMA. With her unique, colorful and cool designs, IPA-NIMA made impossible the fashion "faux-pas".